Consolidated Electric Services of Virginia is a Veteran Owned business.
Rodney McDonald – Owner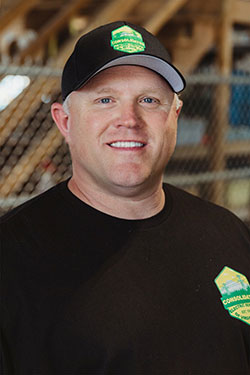 Rodney is a United States Air Force Veteran. He enlisted in the Air Force after graduating high school, and was stationed at Elmendorf AFB, AK. As an active-duty member of the Air Force, he was trained as an interior and exterior electrician. This is where Rodney discovered his interest in electricity and its applications used to provide the needed necessity to infrastructures around the world. Upon the completion of his service to the Country, Rodney began his higher education journey. He received his degree in business management and set out on his entrepreneurial ventures. After having managed and owned a few profitable businesses, Rodney found life coming full circle and entered back into the electrical field with the opportunity to purchase Consolidated Electric Service, a company that has been in business since 1968. With the long, rich history that Consolidated Electric Service had in the community of Winchester and the surrounding areas, Rodney knew that taking over ownership would be a wise decision and so he set out on yet another journey to expand the newly revamped Consolidated Electric Services of Virginia, LLC. into an even better version of the 54-year-old company. Today, Rodney and his business partner and wife Stephanie, are more optimistic than ever about the bright future CES of VA, LLC has and all the success it will achieve!
Stephanie McDonald – Owner
Stephanie is a native Virginian, born and raised in Winchester. Upon graduating from Sherando High School, Stephanie entered into the work force. Having invested a lot of time and effort into learning the necessary skills to manage books for the businesses she worked for, Stephanie eventually found herself an office manager position at Consolidated Electric Services. After being employed at CES for nearly 19 years, she was now faced with the opportunity to become an owner and partner of the business. Nowadays Stephanie is a proud owner of Consolidated Electric Services of Virginia, LLC., formally CES, and continues her role as the office manager, but has taken on even more vital roles as an owner and is proud to be a female business owner of a business that is often antedated by her male counterparts.